Description
BE SURE TO RESERVE YOUR TICKETS TODAY
SPACE IS VERY LIMITED
Learning through books and courses is great, but there's nothing quite like a live real estate women's event. This event is like none other and we will have experts speaking and you will also be able to immediately apply what you've learned through an on-site workshop right after that topic is delivered. This event gives you an opportunity to network and build relationships with other industry professionals.
Moxie and Money – Women Taking Control Of Their Life And Their Future
Date = Friday, Sept 29, 2023
Time = 10am – 4pm
Venue = Citrus Club Downtown Orlando 255 S Orange Ave Suite 1800, Orlando, FL 32801
Tickets = Full Price $147 ($50+ add-on registration for VIP Roundtable Wine & Cheese Tasting & Networking from 5-7 pm),
A Portion of Proceeds From This Event Will Go To: New Image Youth Center www.newimageyouth.org
There will be presentations with table discussions, 5 presentations total – including lunch, Rotating tables for round table discussions & workshops that will introduce you (the attendee) to 45+ new connections of professional women networking.
All ticket sales final. However, you are welcome to give your ticket to someone else if your schedule changes. If you cannot attend for some reason, please simply reach out and let us know if someone will be coming in your place.
Speakers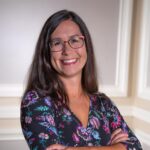 Angie Aki
Founder, Ohana Investment Partners in Orlando, Florida
Angie Aki has been a real estate investor for the past 4 years. She left a successful pharmaceutical sales career in 2019 after 18 years in corporate America to enter (active) real estate investing full-time and made multiple six-figures the year she quit her job. This is about the time she discovered passive real estate investing. And she fell in love. Angie has made well over 6 figures in the past 4 years by investing passively in real estate.
Angie is now combining her active and passive investing experience to bring you opportunities so YOU can grow your wealth alongside her. She is focusing on small to mid-size multifamily & commercial projects in the Southeast US, as well as building and entitlement projects in Florida.
Working on her mindset and limiting beliefs allowed her to catapult to success as a real estate entrepreneur very quickly. Angie now lives the life she has dreamed of. She runs multiple, successful businesses while growing her wealth and enjoying the freedom of time. She makes more money and impacts more lives than she ever imagined and she is now helping others do the same.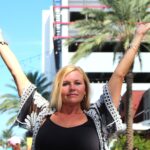 Misti Spencer, CLC, CMC
Title of Presentation: Building Your Box of Requirements
Giveaway: Trifecta+ Wellness Session at MOOV Labs Cryotherapy and Wellness ($129 Value).
Misti Spencer is a Certified Health and Wellness Coach as well as a Meditation/Yoga Coach. Among her other qualifications, she received her BS in Psychology as well as her Certification in Alternative Therapies and Energy Medicine at the ​​University of Central Florida.
​​She is also a wife (married over 20 years), mother of 2, dog mom, entrepreneur, and small business owner.
She has been helping others achieve their personal and professional goals for over 24 years with extensive experience in behavioral and alternative therapies, coaching, management, sales, training, public speaking, event organizing, hosting, and promotions.
Contact
https://www.facebook.com/profile.php?id=100087117324245
https://www.instagram.com/misti_spencer/
https://www.youtube.com/@mistispencer
[email protected]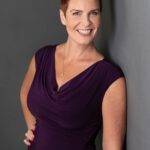 Kristi Nowrouzi
Title: Re-Writing Your Money Story – Destroy habits that keep you stuck and create a new story that lights you up!
Kristi Nowrouzi has been in the real estate industry for over 20 years. She has worked in positions of Realtor, short sale negotiator, mortgage loan officer and branch manager.
Her passion is serving first time homebuyers through the largest financial decision of their life and also teaching new Realtors the ropes of this industry to excel in their career. She has a heart for teaching and does so through her 2 published books and her podcast called Credit Coaching by Kristi.
Kristi has a master's degree in Executive management, certifications as a credit specialist, financial advisor instructor and DISC instructor certified. She serves as a board of directors member of two non-profit organizations and love to volunteer to serve our community's most vulnerable.
Contact
https://www.creditkristi.com/
https://www.facebook.com/KristiNowrouzi
https://www.linkedin.com/in/kristinowrouzi/
[email protected]
This is NOT a sales Event – You will not be sold to! No Upsell, Workshopping together through the topics is the goal.
This is NOT a sales Event – You will not be sold to! No Upsell Presentations, Workshopping together through the topics is the goal.
Ohana Investment Partners Women's Event
Angie Aki has experienced great success in the real estate world. She believes in sharing these successes, as well as any setbacks, to help educate and inspire investors to bridge the gap between where they are and where they want to be. More than that, Angie also shares her mindset, because building wealth isn't simply about putting money in the right place at the right time. It's about taking action and increasing confidence – these are the real keys to thriving. Angie has a passion for motivating and helping women. This is an event where women from all walks of life can learn, grow, and thrive. Angie believes that everyone deserves financial freedom. Let us show you how to get there.
Non-Profit Donations: New Image Youth Center
A Portion of Proceeds From This Event Will Go To New Image Youth Center. New Image Youth Center of the longest-serving youth organizations in the Parramore community, we provide a range of services to students in grades K-12, at no cost to participants.
Academic Support – Homework help, tutoring, college prep, and summer reading programs, as well as job readiness and training.
Social Development – Building healthy communication skills, teamwork, and leadership abilities in our youth.
Health and Wellness – Daily meal program, along with nutrition education and fun fitness activities such as team sports, dance and karate.
Crisis intervention – Supporting our most vulnerable youth with mental health counseling and connections to community resources in times of crisis.
Social Justice – Programming to develop skills, knowledge, critical thinking & compassion required for creating an equitable and engaging community.
BE SURE TO RESERVE YOUR TICKETS TODAY
SPACE IS VERY LIMITED